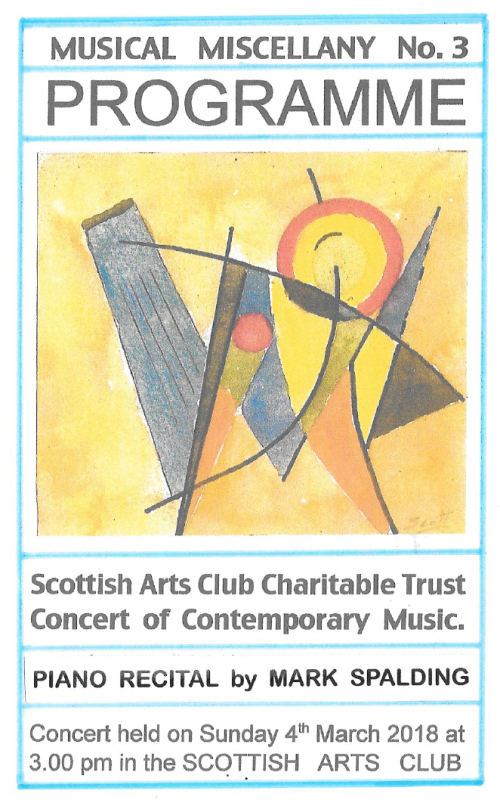 Musical Miscellany no 3

With thanks to the William Grant Foundation for their support:

Sunday 4 March 2018
3.00 pm
Scottish Arts Club, 24 Rutland Square
Tickets £15 (£6 students)
with wine/soft drinks and canapes 
Celebrated pianist Mark Spalding performs works by contemporatry composers, three of whom will be present at the performance.

Thea  Musgrave            
Ronald  Stevenson           
John  McLeod           
 Morris  Pert         
Eddie  McGuire
James  McMillan        
Iain  Matheson                 
Judith  Weir                
Janet Graham     
Michael  Bonaventure  
Young composers, young musicians

We are interested in hearing from young composers in Scotland who are seeking opportunities for their work to be heard and from young pusicians interested in playing new works.

If this is you please get in touch with your CV and links to your work.
Contact us
​